Multiple payment methods
Payment Methods
Shop now, pay with Klarna.
We've partnered with Klarna to give you a better shopping experience.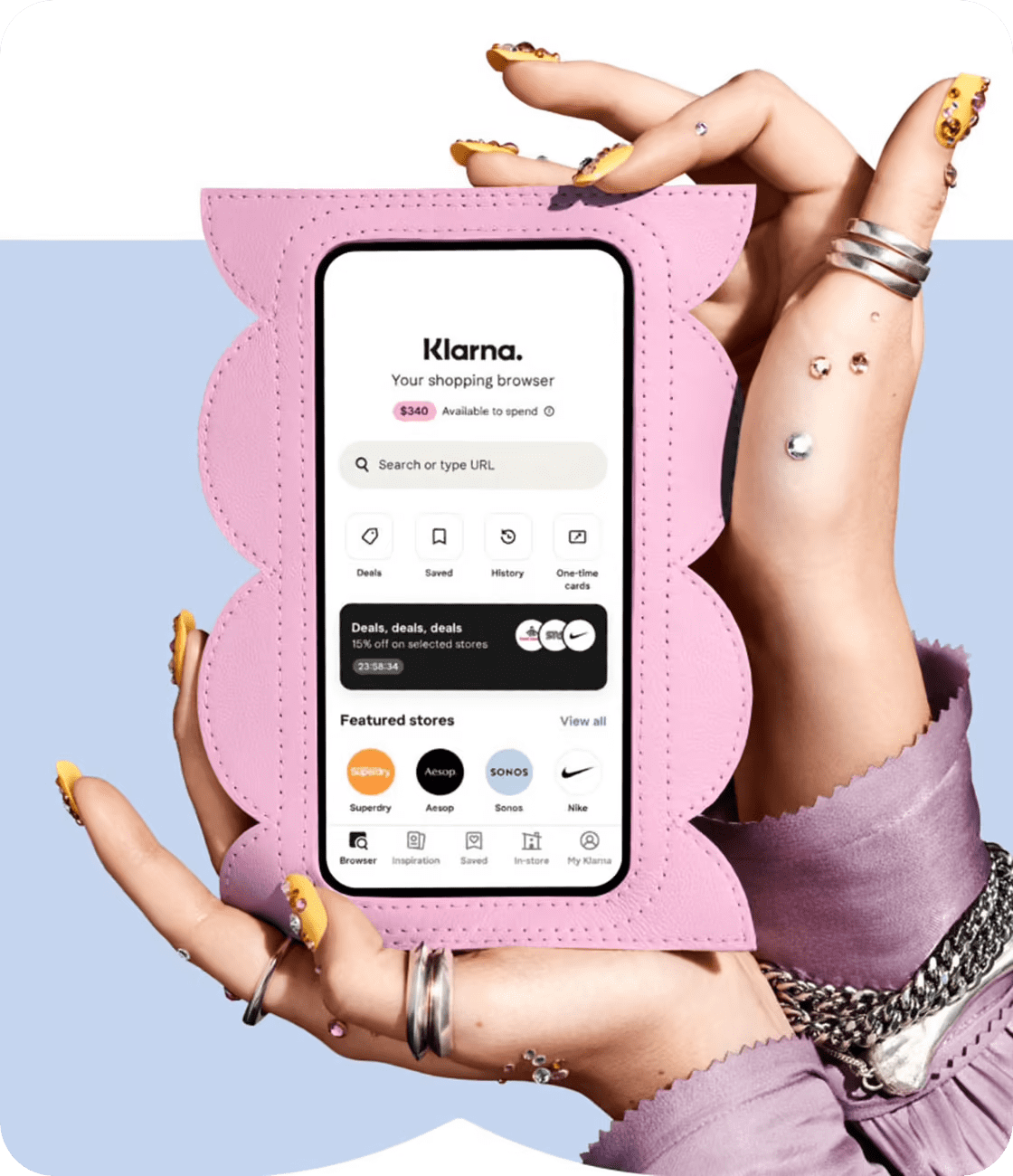 It's smoooth and simple
Klarna helps you elevate your shopping gare. When yau choose Klarna atcheckout, you'll get the option to shop now and pay later for yourcurchase. it's shooping the way it should be. Effortless, safe and fun.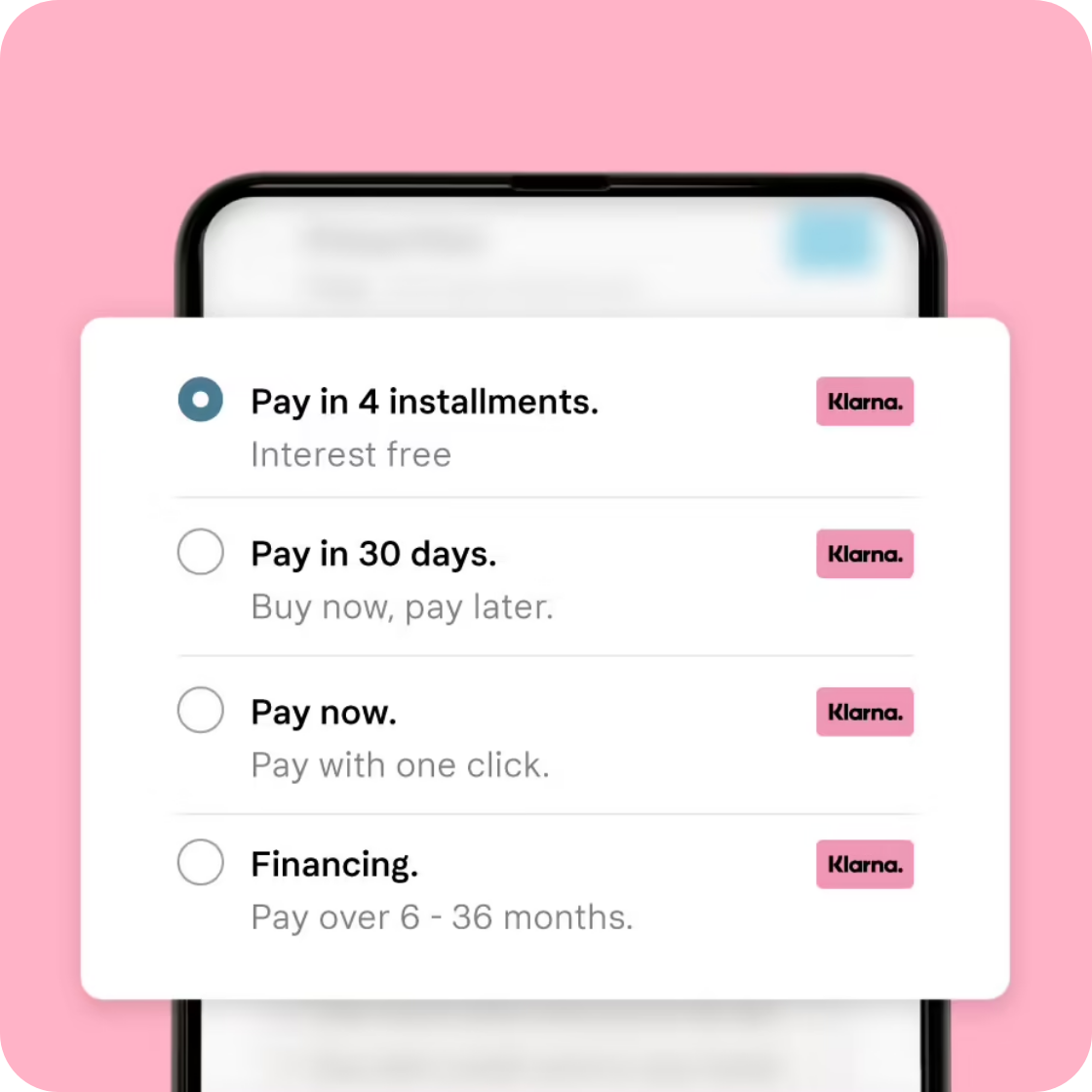 4 interest-free payments
Split your purchase into 4 payments so you can spread the cost of your
ourchase over time. Enter the credlt or deblt card of your cholce for
automatic payments every two weeks. No interest or added fees when you
pay on time.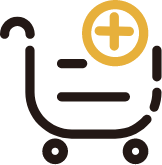 Add item(s) to your Cart and
head to the checkout.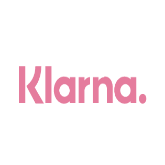 Select Klarna at the checkoutto pay as you like for your purchase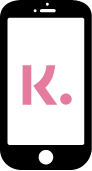 Manage your OrderS andpayments in the Klarna app.
The best way to shop.
See all of your purchases in one place, pay any open balances and much more in theKlarna app. You can also log into your klarna account at https://app.klama.com/login. Ifyou need any help, our Customer Service is there for you.
Safe and secure.
Klarna uses the latest safeguards and security to protect your information and preventunauthorized purchases.
We're always here to help!
Don't see your question here? Check out Klarna's full FAQ page. You can reach Klaraanytime at https://ww.klarna.com/us/customer-service/ or by downloeding the Klarmaapp.
What heopens if I make a return?
if you need to return part or all of your order, Klama will issue you with a new statement.Simply fallow the retailer's return instructions and make sure to take note of the trackingnumber. Log into your Klarna acoount, select "report a return", and we'l gause yourstatement. As soon as the retaler has processed your returm, we will send an adjustedirwoice.
There's something wrong with my order. Do l still need to pay for it?You do not need to pay for goods that are received damapad, broken, or defective. Follovithe retailer's dlspute instructions and "report a problem" in your Klarna account to pauseyour statement until the issue is resolved. As soon as the retailer has registered yourreturn, the refund will be processed within 5-7 business days.
i have not received my order. What happens to my statement?You do not need to pay the statement until you have received your order, Contact theretaller for a delivery update, log into your Klarna acoount, and "report a problem"topause your statement until you've received your order.
My statement is incorrect. What should I do?if your statement dces not atch your order details, please contact the retailer directly tocorrect your statement. Log into your Klarna account and "report a problem" to pauseyour statement until the details have been corrected.
About Klarna
We re on a mission to reshape shopping, by elevating the entire shopping experience frombrowsing to owning. We do this by giving you the benefits of corvenience, perks andinspiration.
Founded in Stockholm, Sweden, Klarna is one of Eurpe's fastest-growing companies anda leading alternative payment provider. We have 5,000 employees across 45 countries, andare leacing the way for alterrative payments by serving 147 million consumers and400.000+ retailer's payment solutions.
https://www.klarna.cem/international/about-us/
Other payment methods:
01 Credit Card
Buyers can pay securely by credit card (including Visa, Discover and Mastercard).
If you pay by credit card, your payment could be somehow denied at the checkout by our system in defense against possible credit cardfraud. It's a good idea to call your credit card company or bank ahead of time to let them know about the purchase so that it doesn'tget declined.
Under such situations, right herel are 3 options for you:
1. If you have a PayPal account, please attempt to pay by PayPal.
2. Please change to your various other credit/debit cards.

02 Credit Card
PayPal is the most popular online payment method in the world.
If you do not have a PayPal account, you can still choose PayPal still at the checkoutpage. And click the complete order button. After that you'll be guided to a page withaccessibility to PayPal as well as Debit/Credit card payment. (for the last choice, youdo not need to register for PayPal).
Following are the instructions: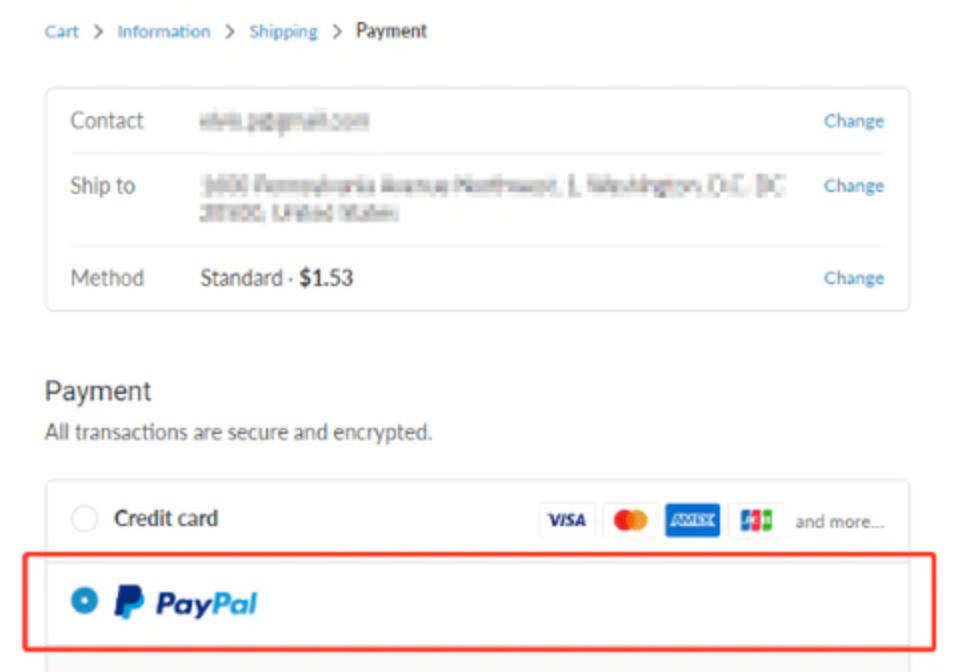 Step 1. Choose PayPal Payment Method (even if you don't have a PayPal account)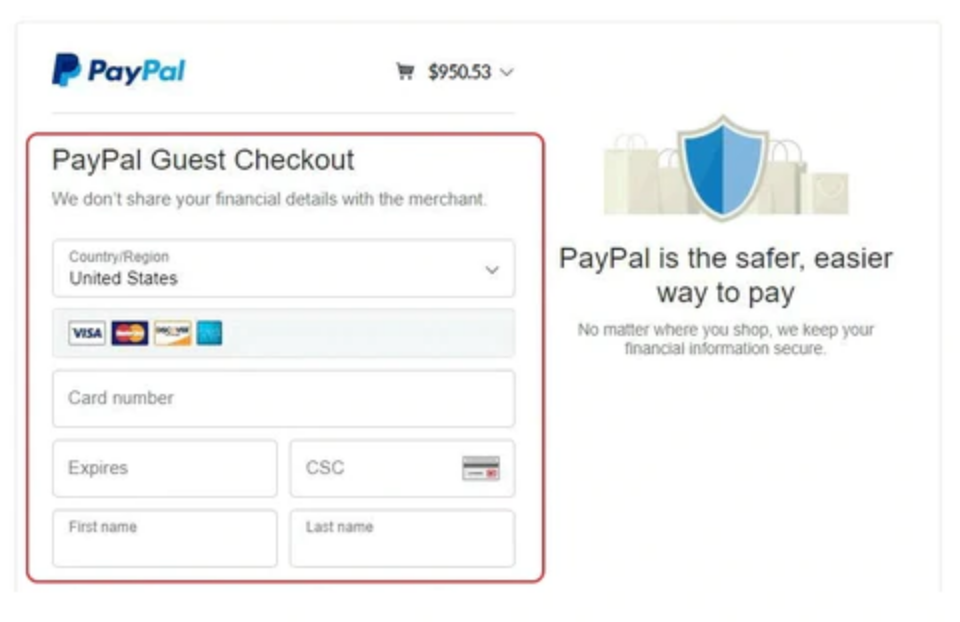 Step 2. Click on "Pay with Debit or Credit Card"
Step 3. Fill in your credit card info and complete your order.