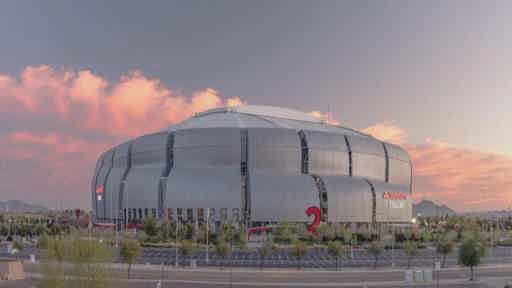 Celebrating the Super Bowl with eBike Adventure in Glendale, Arizona
Glendale is well-known for being the home of the National Football League franchise Arizona Cardinals, as well as the site of 2008, 2015, and 2023 Super Bowls! Glendale has a one-of-a-kind combination of year-round sports, shopping, entertainment, historic beauty, and outdoor delight.
However, as more people become aware of the advantages and beauty of hiking and other outdoor activities, keep in mind that trails might get packed during peak periods. E-bikes, in particular, may provide a more exciting ride in Glendale.
E-bikes are fantastic for everyone since they allow you to keep active while making it easier to go around, but they are not the most excellent solution for everyone. You can ride E-bikes to savour the taste of your trip and the super bowl experience.
Scenic Electric Bike Rides in Glendale, Arizona
Get your electric bike, G.P.S., gear, and helmet, and explore Glendale and Peoria. You can rent an e-bike or bring yours along at the Arizona Canal and Skunk Creek Trail, then ride it to Rio Vista Park in Peoria. Following that, you can explore the New River Trail system's miles of bike trails. Enjoy yourself by exploring at your own speed.
However, your decisions may significantly influence your ride's pleasure, so picking the right route is critical to a pleasant experience. Here are our top suggestions for creating your own bike routes:
What type of ride are you taking? Is it fast or slow? Athletic or casual? The pace and intensity of your bike should be considered while choosing a route. Stick to the road if you're wearing spandex and making a paceline. Bike paths and similar paved or gravel trails are generally busy with pedestrians and other bikers, depending on the time of day. Any effort at a fitness-style ride in such an environment would almost certainly result in tragedy or, at most, boredom.
When choosing an ebike for these scenic rides in Glendale, you must look for specs like increased mobility and reduced environmental impact. This will help make your experience more joyful and eco-friendly.
In Glendale, there is a recreation center. You can ride your favorite E-bike on this track while feeding the ducks. This park has it all! Despite its size, this community park is remarkably well-kept and tidy. The outdoor volleyball court and skate park are also quite remarkable!
The fresh air and magnificent surroundings of this park compel you to bike for several hours.
Best Places to Eat and Drink while Riding an Electric Bike in Glendale
You can take yourself to eat at these famous food bars, where you'll have fun eating and witnessing the top sports fan crews. You can reach your destination via your super-duper E-bike, having a good carrying capacity.

Zipps Sports Grill is a casual and exquisite bar with a slew of outlets that offers a strong roster: gourmet cuisine, refreshments, entertainment, and large-format High-definition TVs to watch football and relax. While Zipps is a laid-back neighborhood pub where you can ride your E-bike.
The happy hour queue, nightly drinks, food specials, weekend hangovers, football offers on premium pints and mimosas, specialty burgers, and expensive jugs draw a big round of applause.
Bring them to this location if you adore E-bikes and will ride them everywhere. O.H.S.O. is a restaurant, local nano-brewery, distillery, and dog-friendly social hotspot ideal for sports fans to relax and watch the game. There's always something to celebrate with over 40 beers on tap, wine, and house cocktails.

Hummer HP – Your Best Buddy for Adventurous Rides in Glendale, Arizona
Rundeer offers a plethora of bike options, we have made things easier for you, presenting our top pick from their collection. Himiway Cruiser is undoubtedly the best Ebike companion you can ever get to make the most out of your Glendale's adventurous rides. Have a look at its specs to learn why!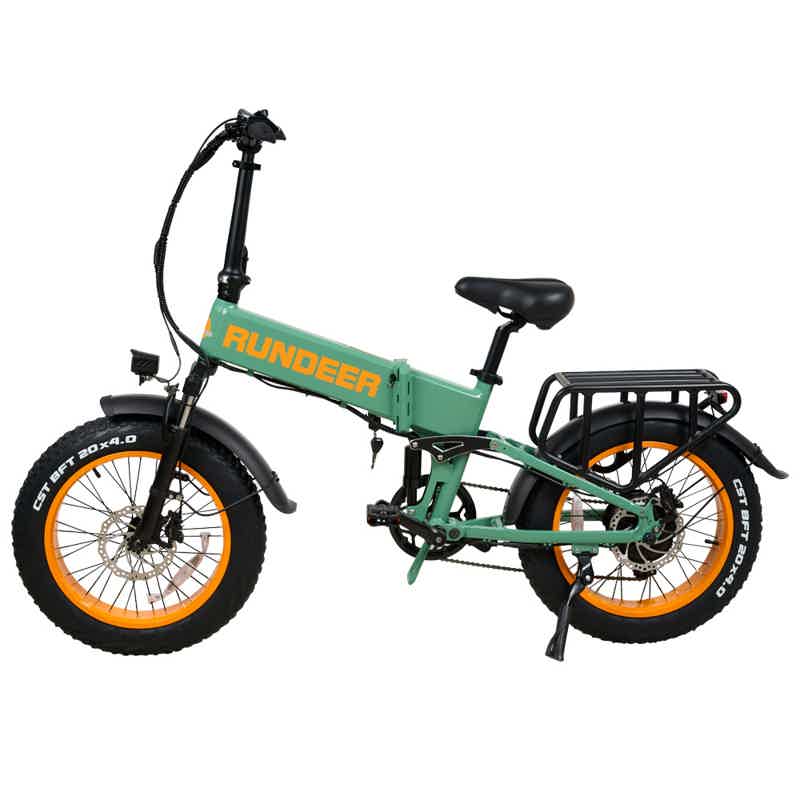 Battery

48V 15Ah Samsung/L.G. lithium battery

Charger

U.S. standard 2.0 A smart charger

Hub Motor

750W brushless gear motor

Pedal Assist Intelligent

0~5 level pedal assist

Range

35~60 Miles
Total Payload Capacity 350 lbs.

Recommended Rider Heights

5'3" ~ 6'5"

Controller

48V / 22A
Besides having exceptional, top-tier specifications, this versatile ebike also has excellent specs; let's have a look at a few:
It promises a smooth ride with its front fork suspension.
Its sturdy rear rack, twist throttle, and 7-speed gear shift system make the riding experience worthwhile.
It features a multifunctional display that provides info about power, speed, mileage, and more.
Glendale has a one-of-a-kind combination of year-round sports, shopping, nightlife, historic beauty, and outdoor leisure. "You Belong Here," the city's tagline, describes the sensation they want locals and tourists to have while staying to watch the spectacular Super Bowl.
You can have more fun if you add E-bikes to your list. The more enjoyable the trip, the happier and more pleased you will be. If you're looking for a place to buy an E-bike, don't forget to check out Rundeer.