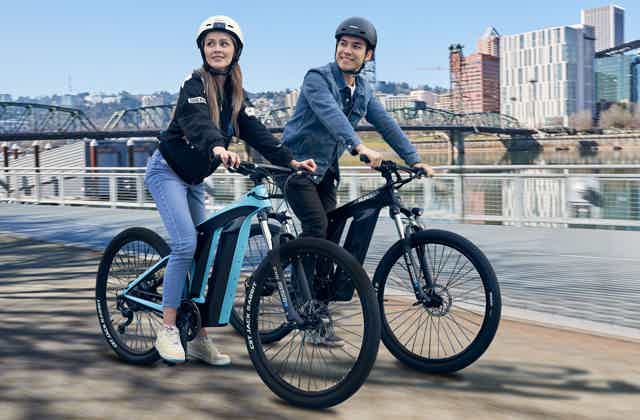 Top 12 Cities for E-Bike Commuting in US
Are you searching high and low for the best city for ebike enthusiasts? If you need a city electric bike enthusiasts can count on, you'll appreciate the following 12 options. They make electric bike use practical and enjoyable.
1. Miami, Florida
This South Florida metropolis isn't just a haven for pure fun in the sun. It also is an amazing spot for professionals who commute to their jobs day in and day out. Since it's practically always sunny and warm, it's ideal for outdoor commutes on bikes.
2. Seattle, Washington
Seattle is brimming with urbanity and nature. That's one reason it's such a rock-solid choice for e-bike commutes. Its terrain and sights are impressive and diverse as well. Electric bike users never have to be bored on the way to work.
3. Philadelphia, Pennsylvania
Philadelphia is ideal for electric bike commutes for many reasons. It's chock-full of action and life. It doesn't matter if you want to "people watch" or check out the wonders of the Liberty Bell. Philadelphia e-bike commutes won't ever let you down.
4. Portland, Oregon
Portland is a Pacific Northwest metropolis that was basically designed for cyclists. It already has an abundance of residents who take their bikes to work daily. This city is a strong choice for folks who appreciate detailed and safe bikeway routes.
5. Washington, D.C.
Washington, D.C. is much more than just the capital city of the United States. It's also a sanctuary for people who relish bike rides to their jobs. The metropolis is a paradise for individuals who use their e-bikes to travel to work, to play and beyond. It's equipped with 48 impressive miles of bicycle lanes as well. That's how close to 5 percent of all commuters are able to use their bicycles to get to work daily.
6. Chicago, Illinois
The Windy City is a superb choice for people who want to rely on their electric bikes to get from point A to point B. Since it's such an iconic city, it's full of memorable and cool sights and sounds, too. What on the planet can be better than a daily work commute that involves passing bustling and action-packed Millennium Park, anyway?
7. Boston, Massachusetts
Boston is a New England city that has the distinction of being among the best biking metropolises the United States has to offer. Countless e-bike commuters reside in the city. Its infrastructure makes commuting to work, to errands and elsewhere a total piece of cake for residents as well.
8. Austin, Texas
People from all over the globe gravitate to Austin. That's why the city's number of e-bike commuters is going up rapidly. Since Austin has more than 110 scenic and pleasant parks, it's optimal for people who appreciate physical fitness, outdoor commutes and anything else along those lines. The Lance Armstrong Bikeway makes cycling journeys even more memorable.
9. San Francisco, California
San Francisco is a gorgeous metropolis that's known for its many hills. It's also known for its plentiful bikeways. It's no surprise that so many San Francisco residents are enthusiastic about biking to their jobs on a daily basis. Note, too, that San Francisco offers cyclists a lot in the visuals department.
10. Denver, Colorado
If you adore mountains, hills and fresh air, you won't be able to say no to work commutes in Denver. The city offers an infrastructure that's optimal for people who use their e-bikes with great frequency.
11. Minneapolis, Minnesota
Minneapolis is a wonderful city for professionals who want to be able to easily and rapidly navigate their surroundings. It's a cinch to travel to all sorts of Minneapolis spots using a bike. Navigating the city's downtown using a bike can be especially hassle-free and easy.
12. New York, New York
New York's lively streets can be enticing to people who use their e-bikes frequently. Electric bike use has actually been gaining a lot of traction in the City That Never Sleeps in recent times.
Conclusion
If you're a fan of exercise, protecting the environment and more, you should check out these cities A.S.A.P. They make tackling daily e-bike commutes both stress-free and relaxing.