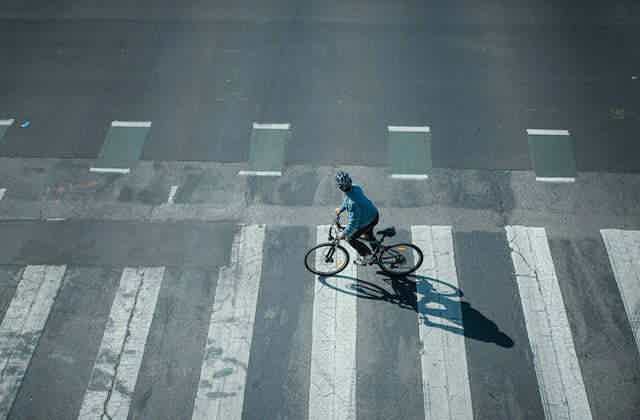 What Is An Electric Road Bike?
E-road bikes are different from typical road bikes. These bikes have an electric assist system. The electric system increases your power and makes you travel further, quicker, climb hills and navigate headwinds. They are made for riding on pavement, but several versions also perform well on gravel and mixed surfaces.
Benefits of Electric Road Bikes
Purchasing an electric road bike has numerous benefits, but cheating in a cycling competition is not one of them. You will not cheat anyone because road bikes are easily identifiable because of their enormous batteries and conspicuous engines. Many people who purchase road bikes want to arrive at work without getting out of breath or ride with their younger, fitter friends on the weekends.
An electric road bike could mean the difference between hanging up your helmet for good or enjoying several more years in the saddle if you suffer from arthritis or knee pain. Perhaps you want to cover more ground in a day and your legs are not allowing you to travel as far as you would like.
Despite the electrical help, several studies have indicated that using an e-bike increases fitness levels the greater amounts of time spent in the saddle. The most obvious argument is that riding an e-bike is fun. On both flat and uphill roads, the continual support is quite helpful.
If you live in a city and want to shorten your commuting time you can change your cycling lane and use traffic free routes. As governments and councils encourage people to give up their cars, these are becoming more and more popular in cities.
Over time, you can save money by having an electric road bike than a car. Most countries charge high prices for fuel and increase in the prices impacts your expenses. You can save time and money. In contrast, you may buy inexpensive batteries for e-bikes that, depending on the level of help you use, can enable you to travel 18 to 50 miles after a full charge.
The electric road bike is quickly catching up to its technologically advanced competitors. Given that this technology will continue to advance throughout time, what we currently have could be the initial version of this exciting mode of transportation. E-road bikes have a bright future because several nations are setting the standard for using them as environmentally friendly modes of transportation.
We must all do our part to address the critical concerns of climate change and global warming. E-road bikes produce less pollution per mile than vehicles and motorbikes. Using an e-bike rather than a gasoline or diesel vehicle will help. They consume energy at 100 to 150 watts to a car 15,000 or so. Thus, this may contribute to bettering the air quality.
Buyers' Guides to Electric Road Bikes
Motor System
The market for electric bikes is expanding more and more companies join in and continuously provide better and newer technology. One of the top e-bike motors from manufacturers like Bosch, Yamaha, and Shimano, as well as integrated units from Ebikemotion and Fazua, are likely to be part of the best electric road bike motor system.
These methods, which range in weight, mount the motor either at the back hub or the bottom bracket. A few of the integrated systems are surprisingly lightweight. The amount of electricity they provide is crucial, and the majority range between 250w and 500w.
Battery
One of the most crucial things to consider is the battery when buying a new e-road bike. It will also be simple to tell what kind of e-bike it is. A good lithium battery should typically range 20 to 60 kilometers on a single charge. Of course, how much motor assistance is used can impact this. Calculating the battery's watt-hour capacity is one way to know the range. The battery voltage can be multiplied by the amp hours to achieve this.
The down tube of most electric road bikes houses the battery. Once more, this results in a discrete appearance.
However, many batteries, like those from bike motion, are more firmly fixed in situ, so you will need to be able to move the bike close to a plug to add additional power. Typical battery capacities are around 250W/h, which is sufficient for a range of about 60 km.
Safety Feature
The safety of bikers should be a top priority because these electric road bikes and mountain bikes can go at high speeds. Look for bikes with mechanical or hydraulic disc brakes that offer stopping capability in all types of weather.

Additionally, many electric road bikes come equipped with horns and bells, and most have LED lamps for nighttime riding. Because bumps will be absorbed, bikes with excellent shocks and suspension systems might also help to decrease accidents. Furthermore, carbon fiber frames are advantageous in this regard.
Conclusion
You can choose an electric road bike for pure high-speed performance on the road, one that suits a more leisurely sit-in saddle all-day style of riding, or a combination of both.