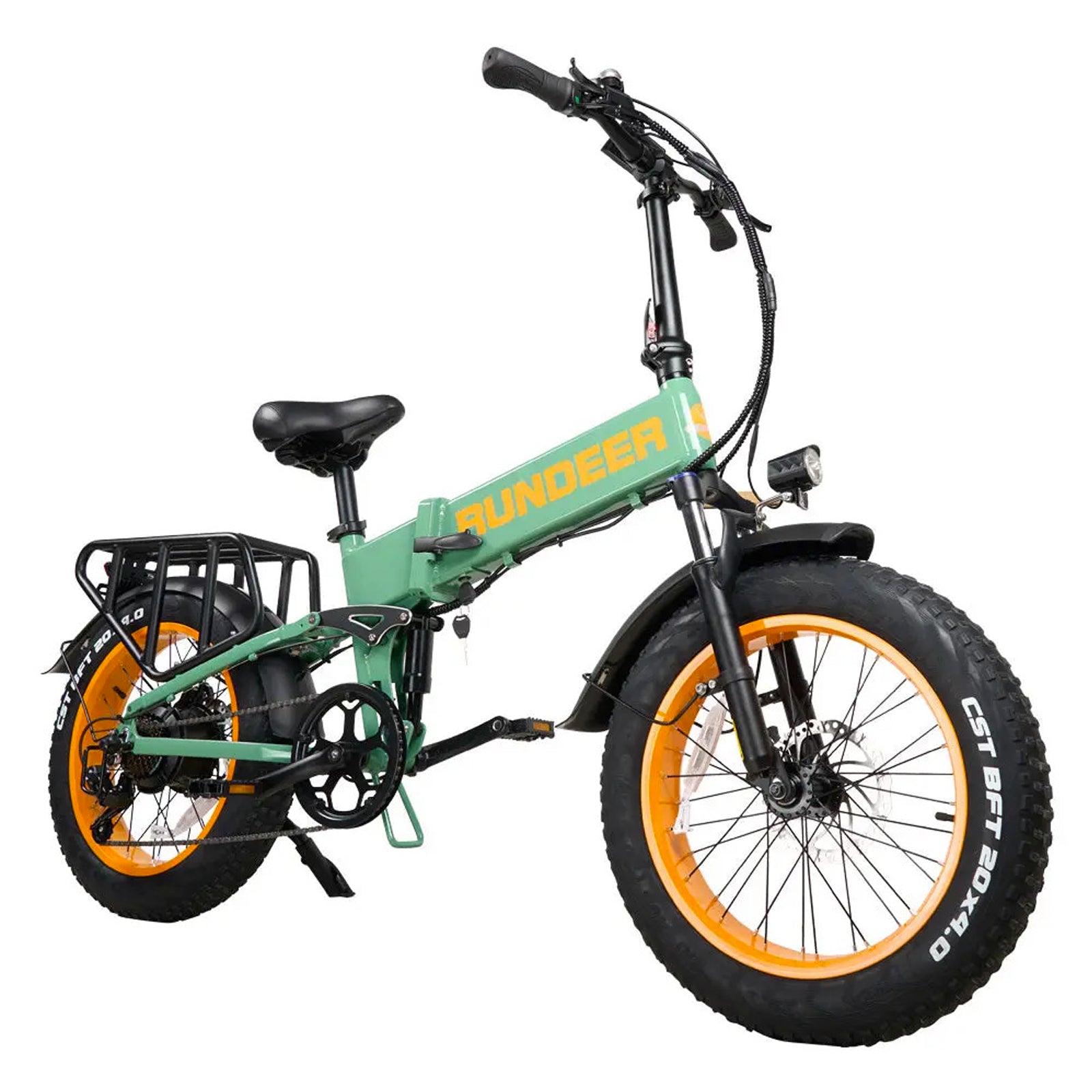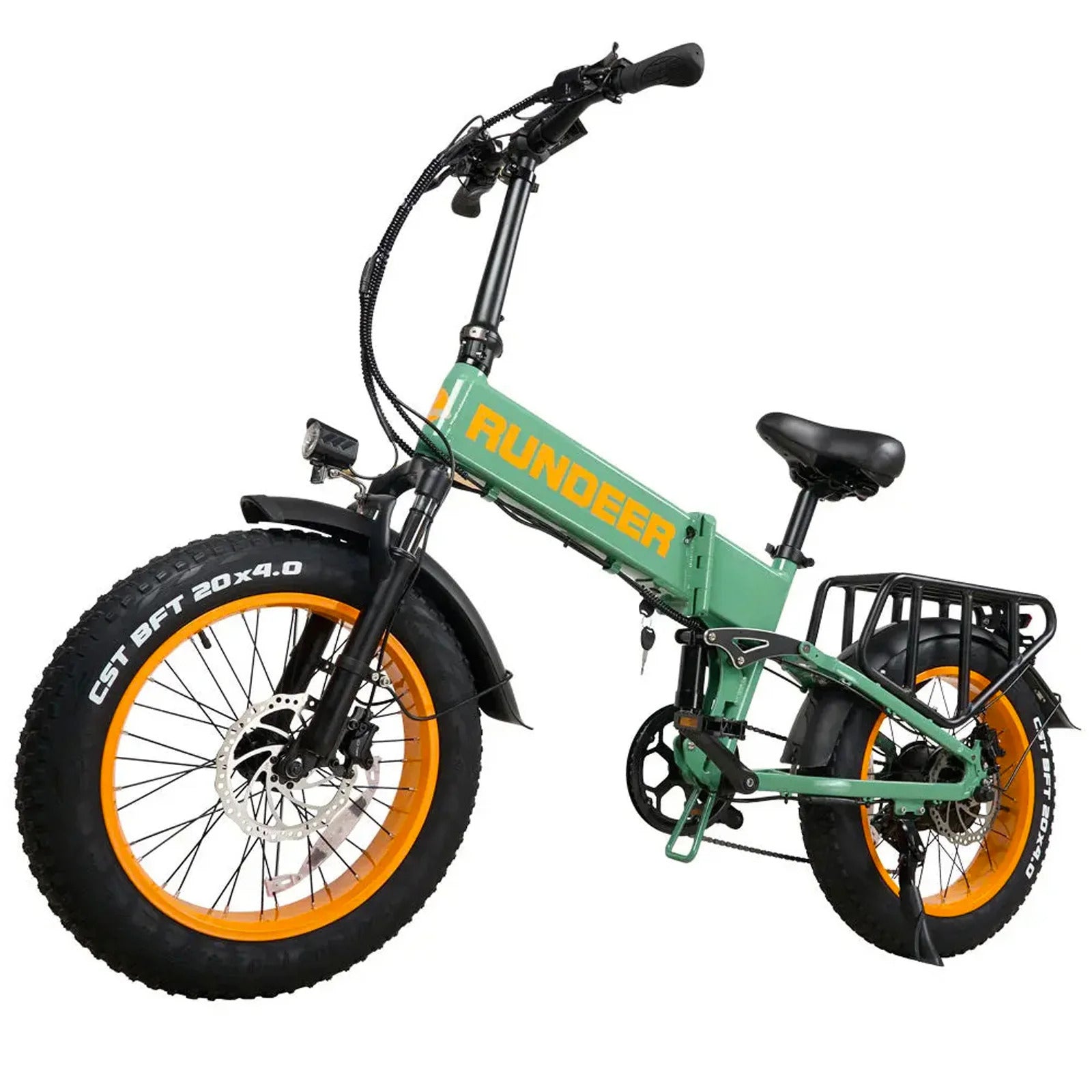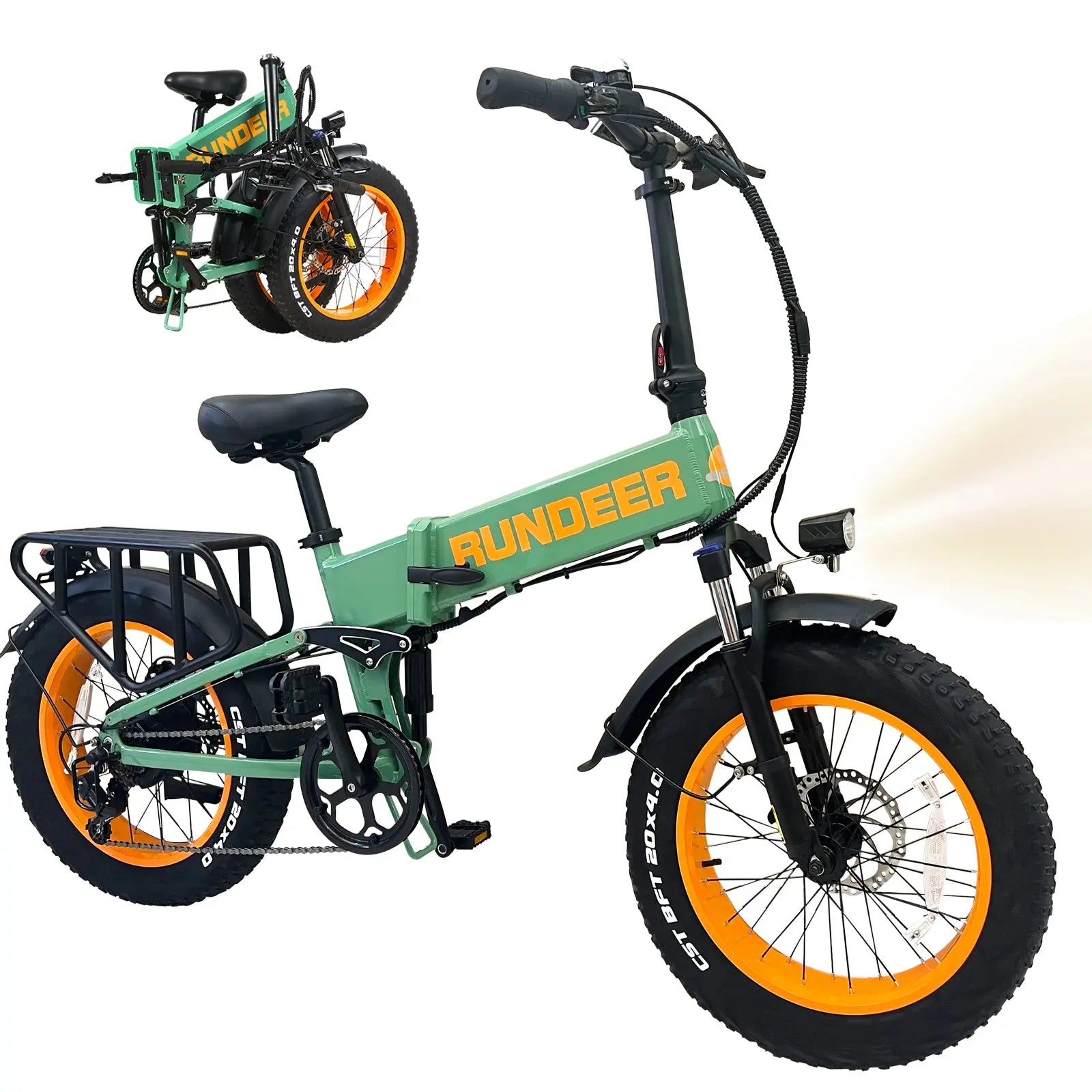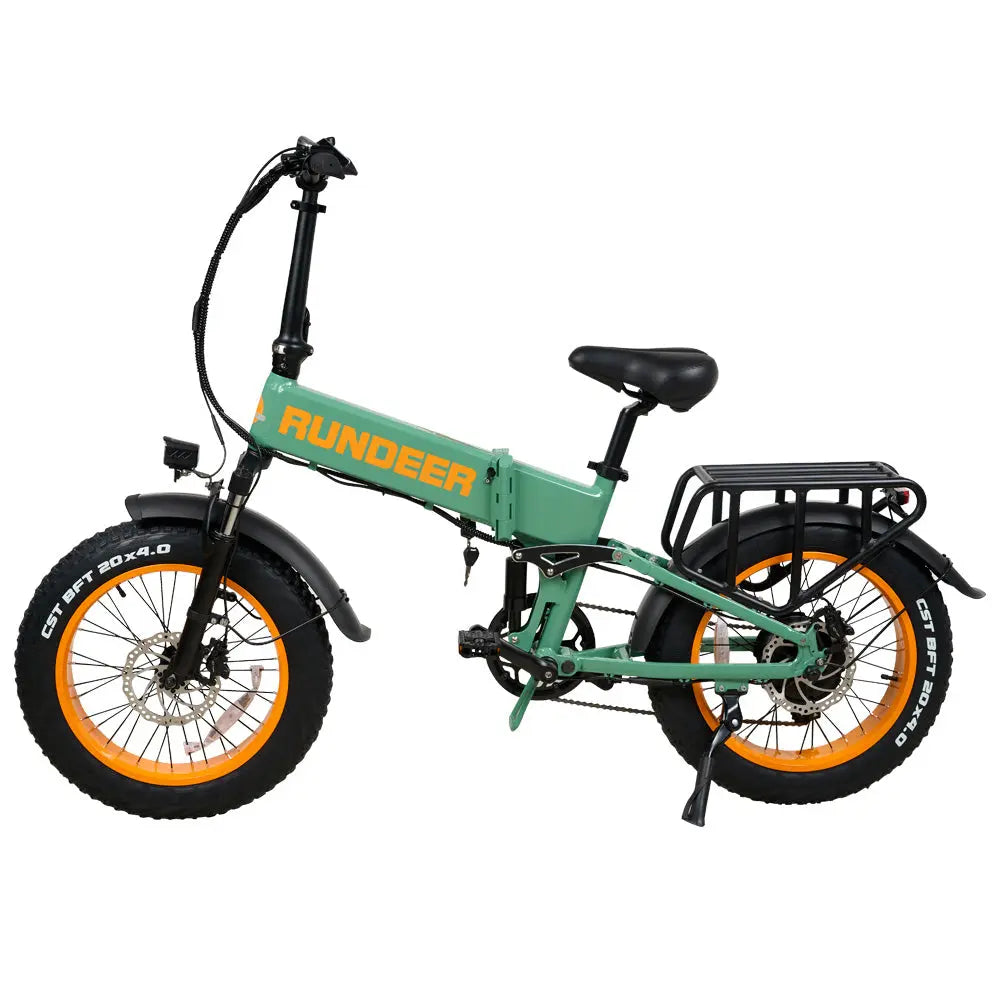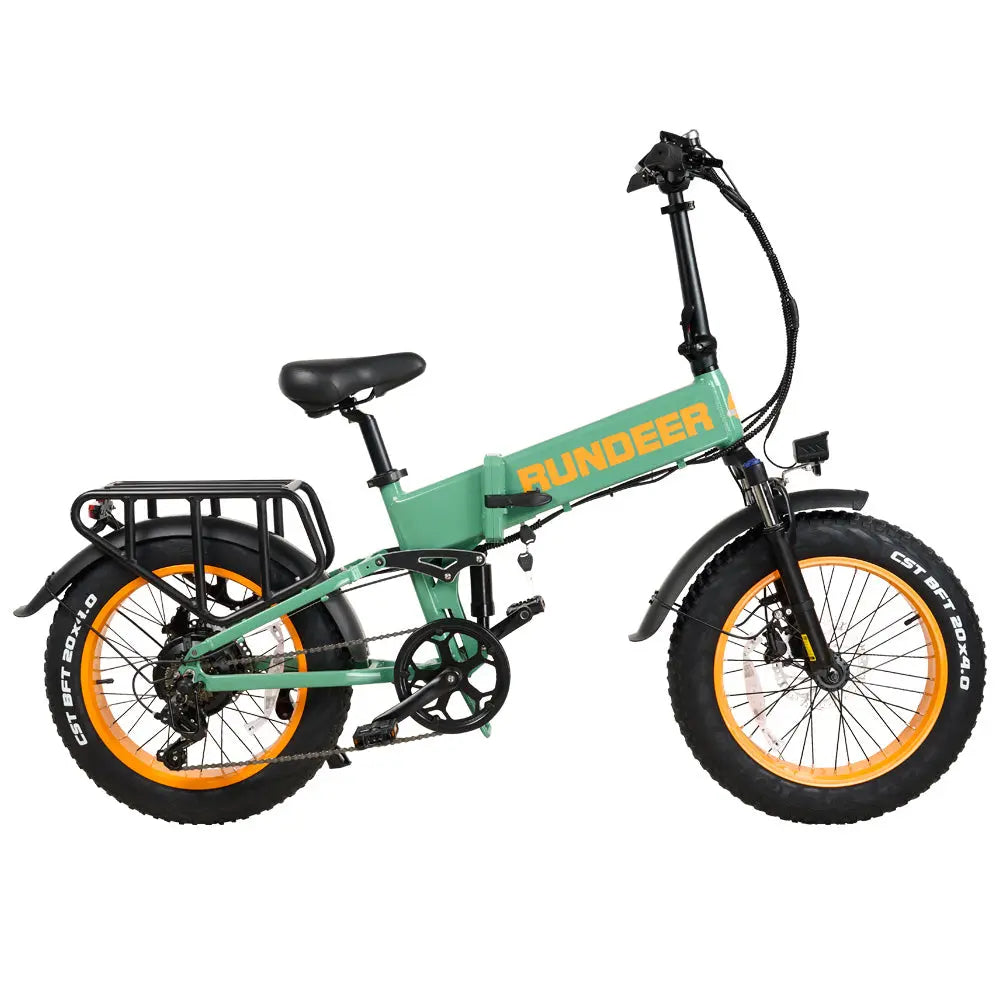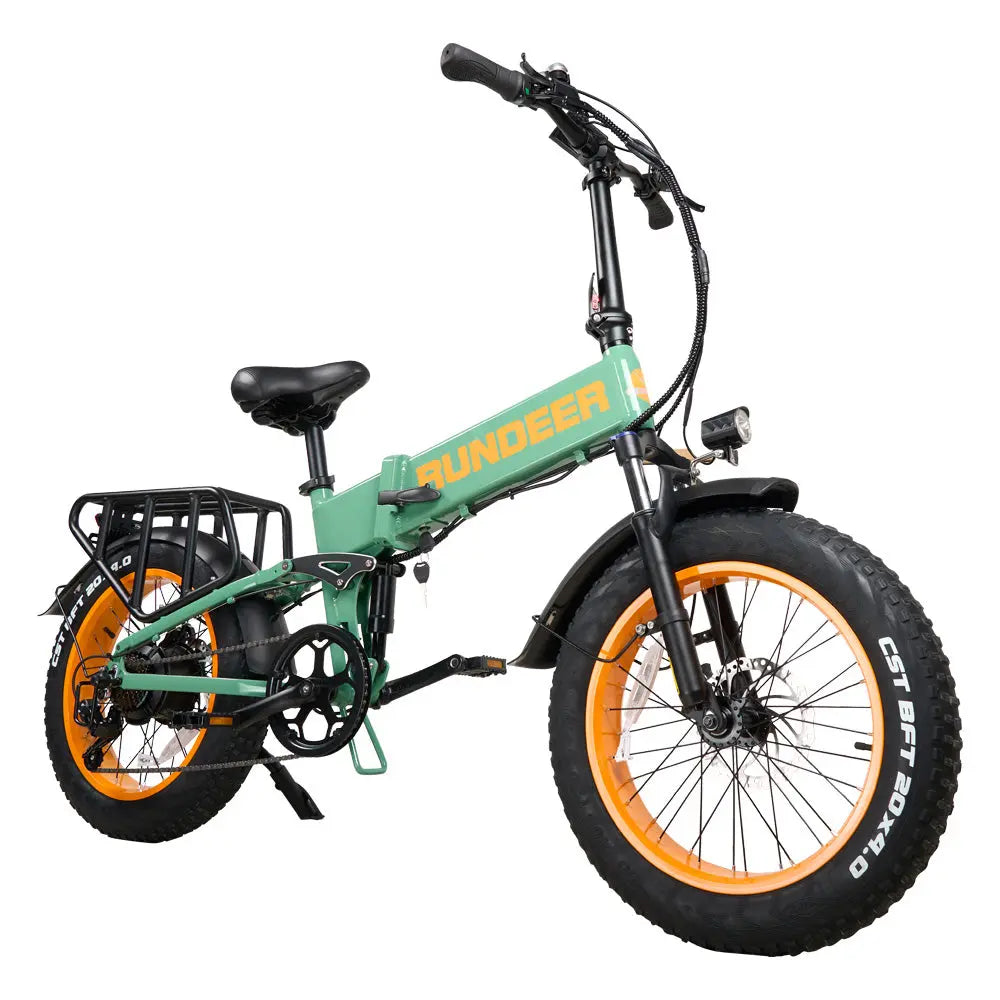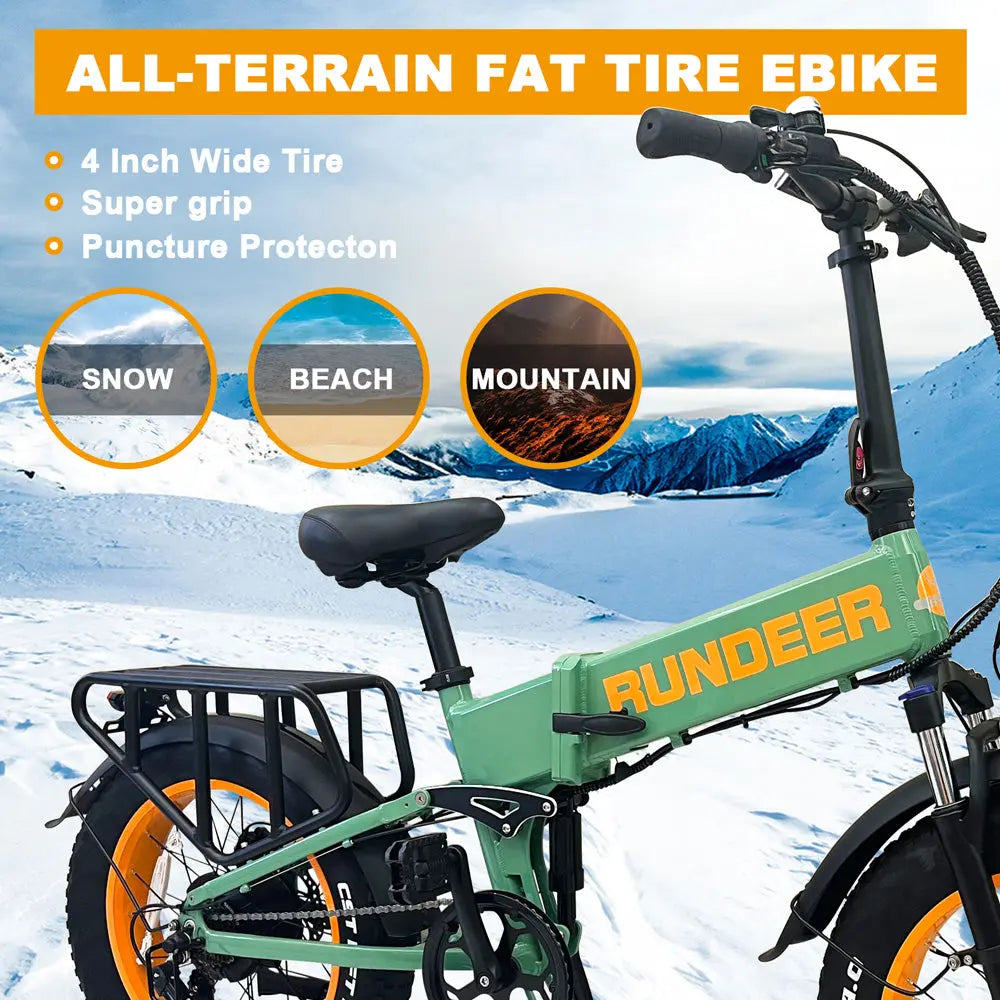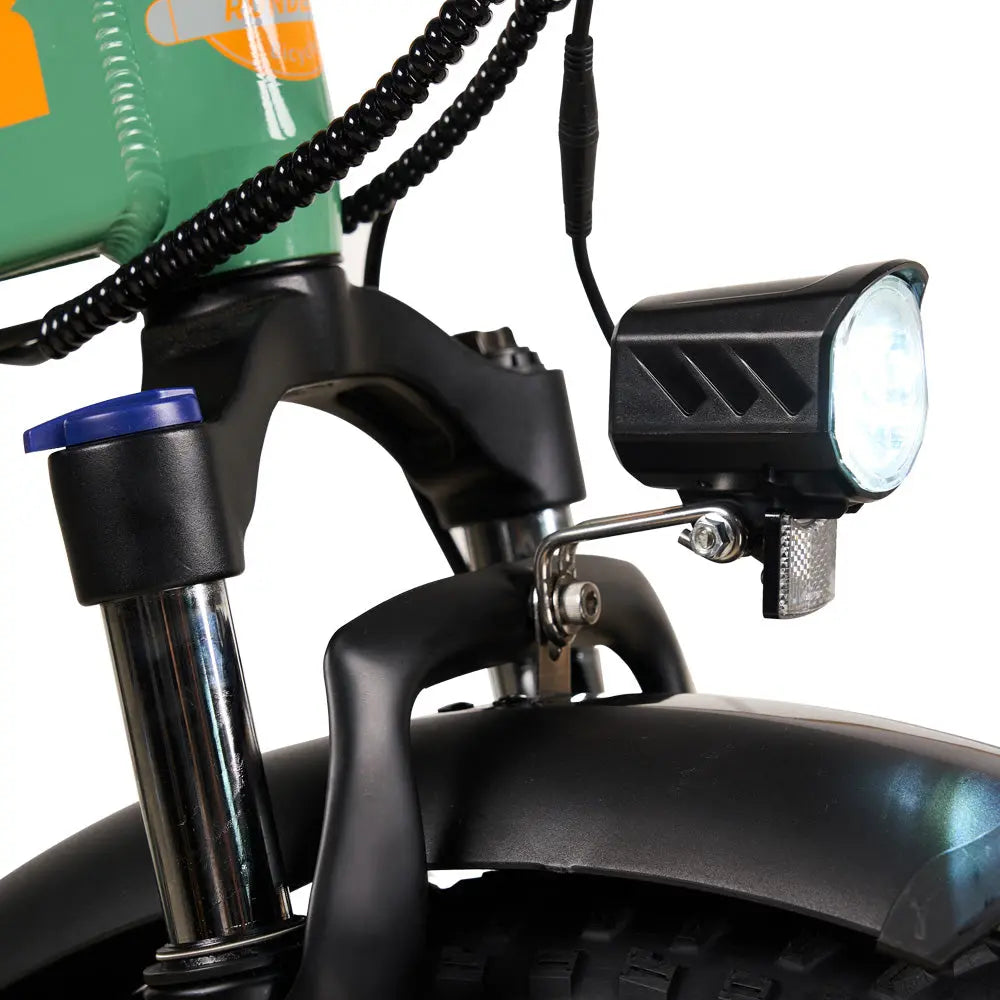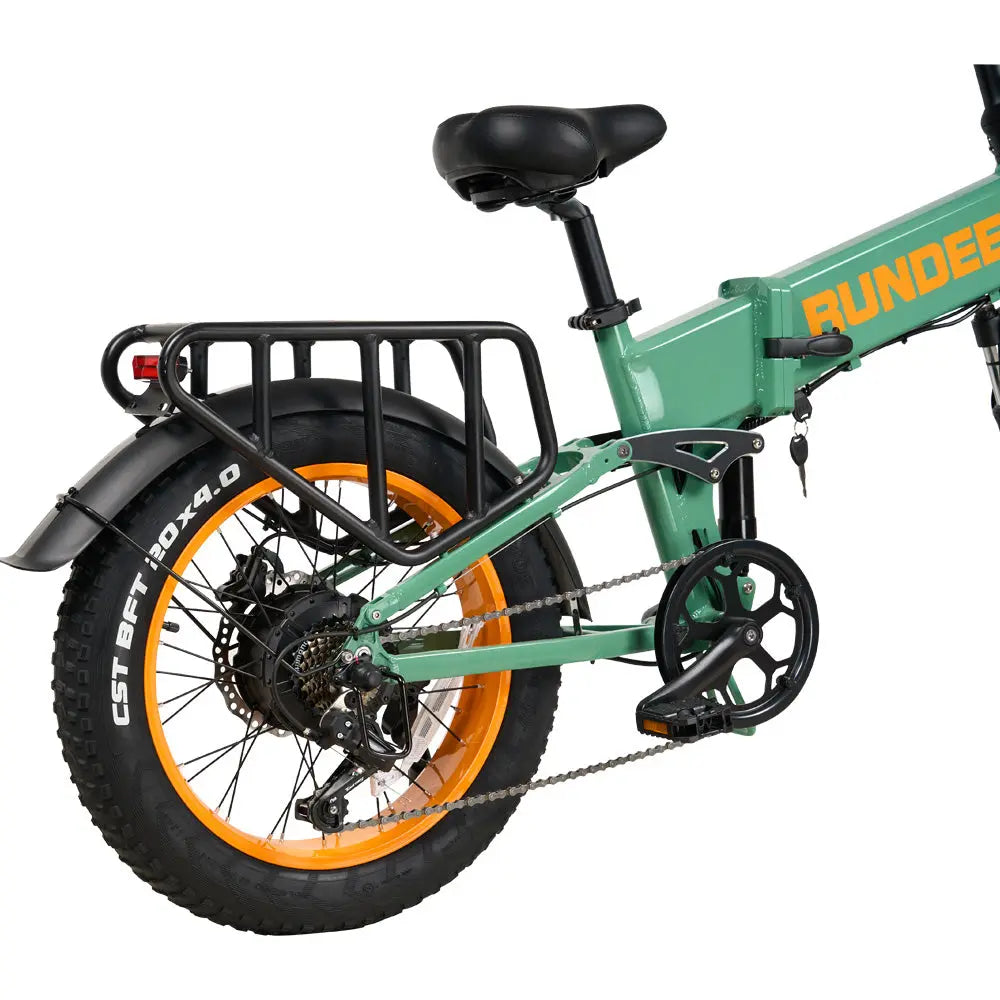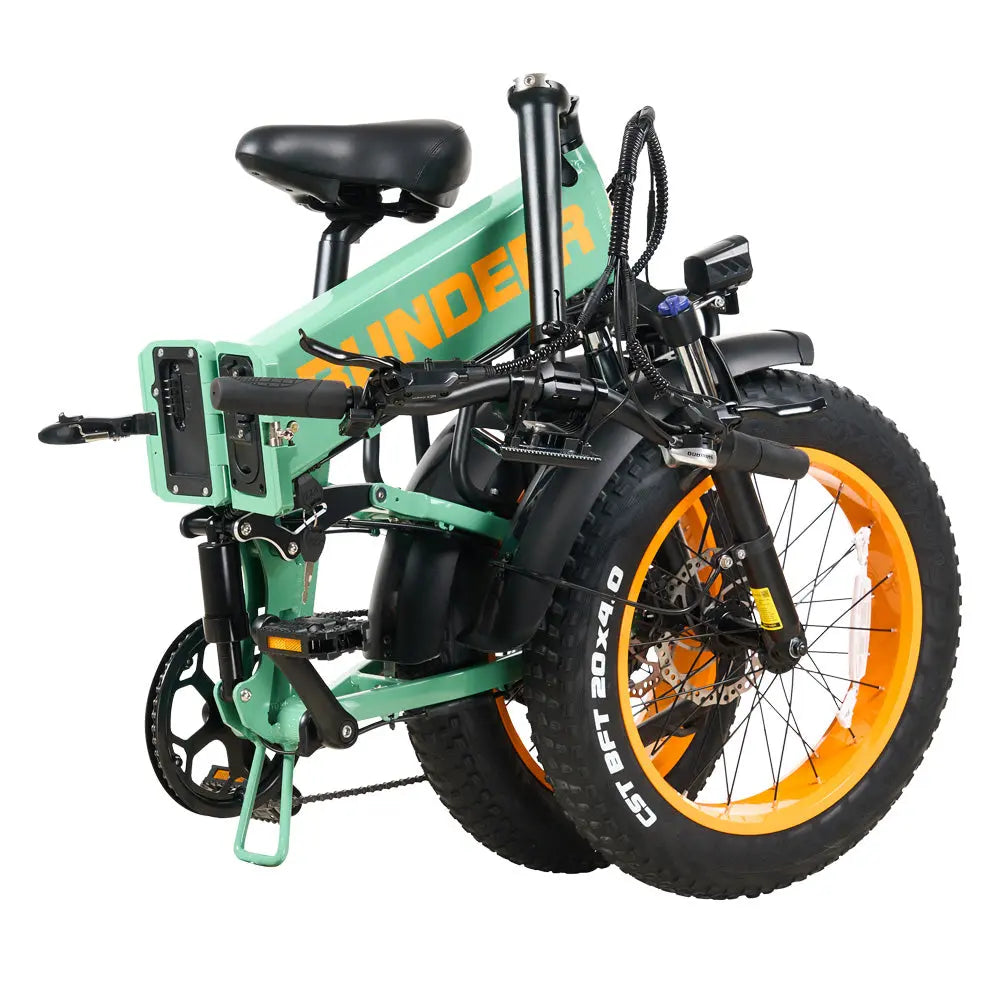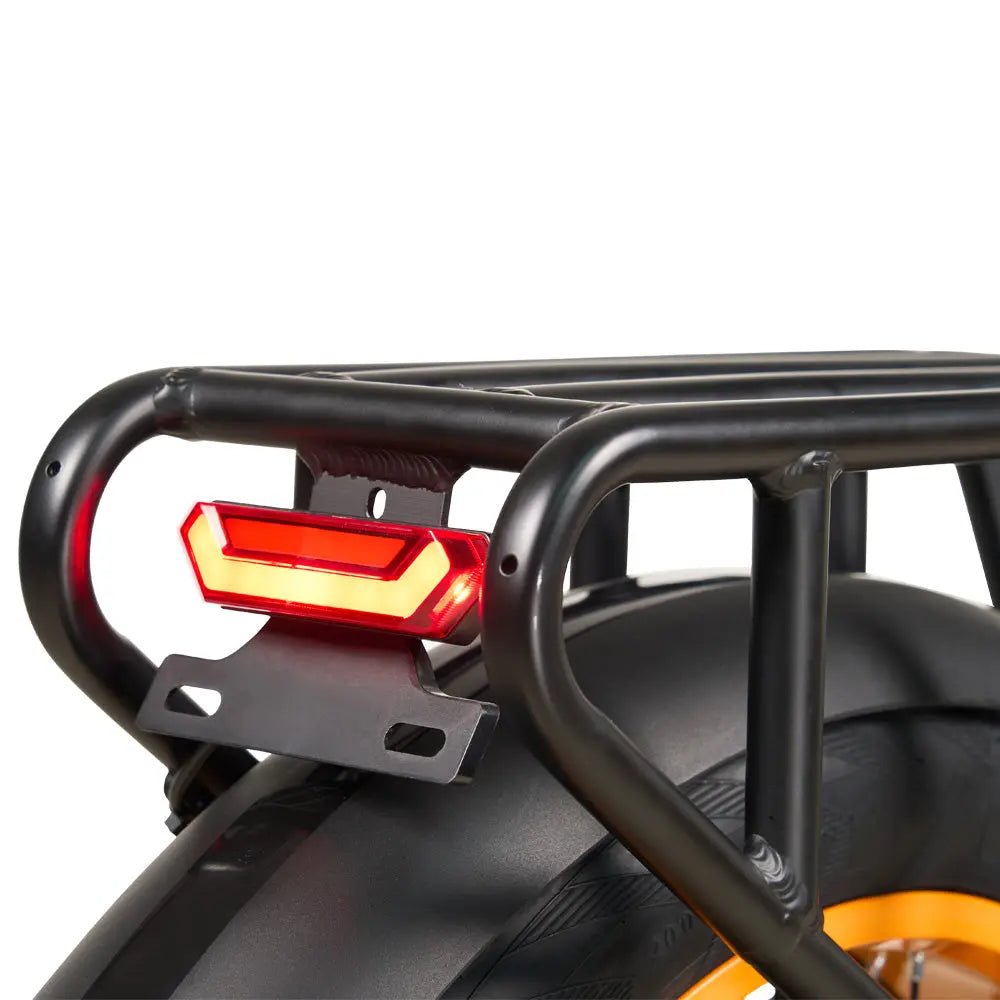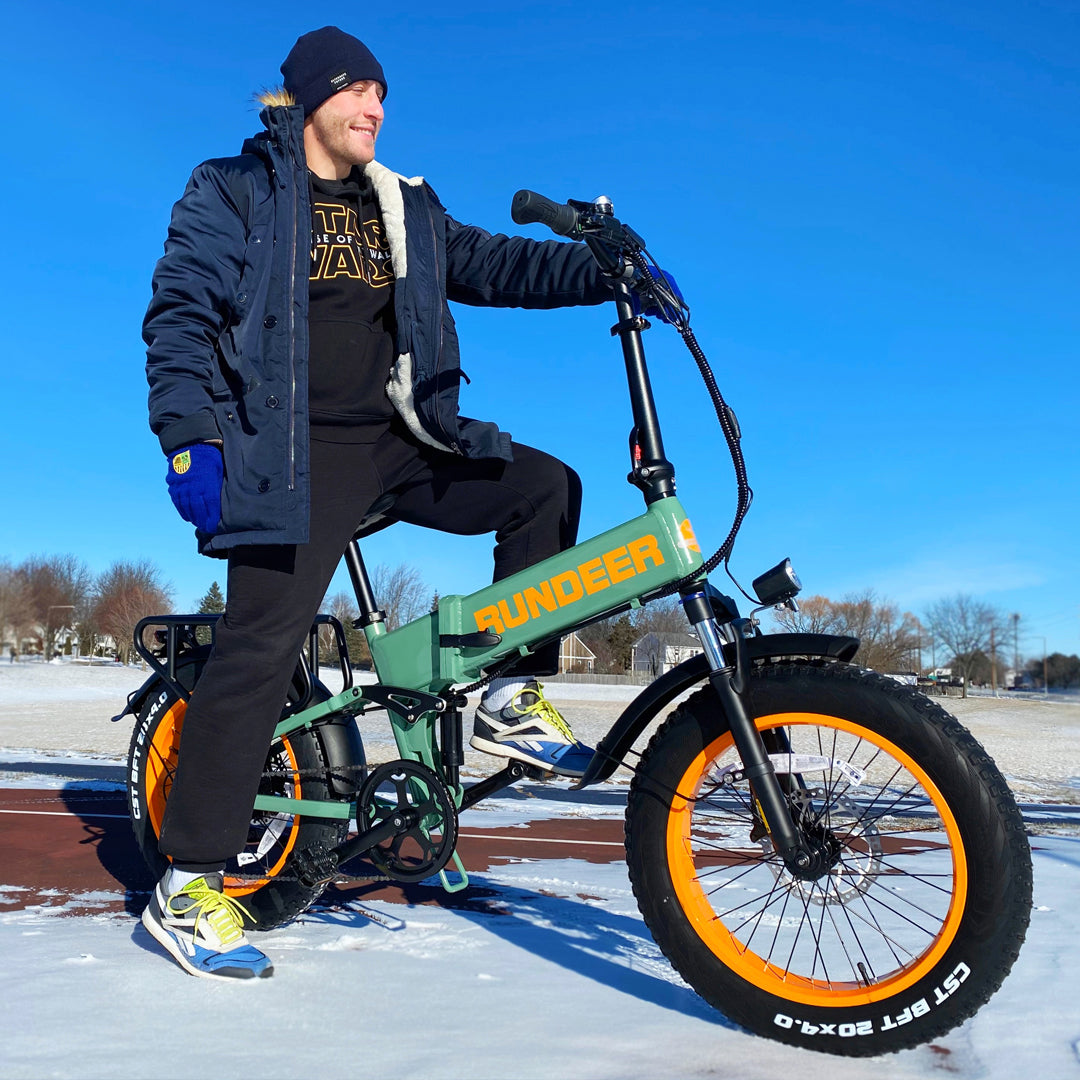 Rundeer Hummer HP Folding Electric Bike
$150 off for you. Don't miss.
Limited Stock.
Coupon code : Hummer $150 OFF

Free Shipping for Order over $100
30 Days Return Guarantee
1 Year Warranty
EBike 20 inches
Front Frame Material Aluminum alloy
Suspension System Front/Rear Hydraulic Suspension System
Speed Limit 32 Miles/H
Brake System Front / Rear Hydraulic Brake System
Rear Triangle Material Aluminum Alloy Forging
Tire 20"*4" Puncture-Resistant Fat Tires
Waterproof Level IP65
Motor 750 - 1200W Brushiess Gear Motor
Driving Mode Pedal Assist / Power Assist / Pure Electric
Certificatioon Standards UL
Max Payload Capacity 350Lbs
Battery Output Samsung 720 Wh
Riding Range30-50 miles
Speed System Shimano - 7 Speeds
Weight w/ Battery 82 Lbs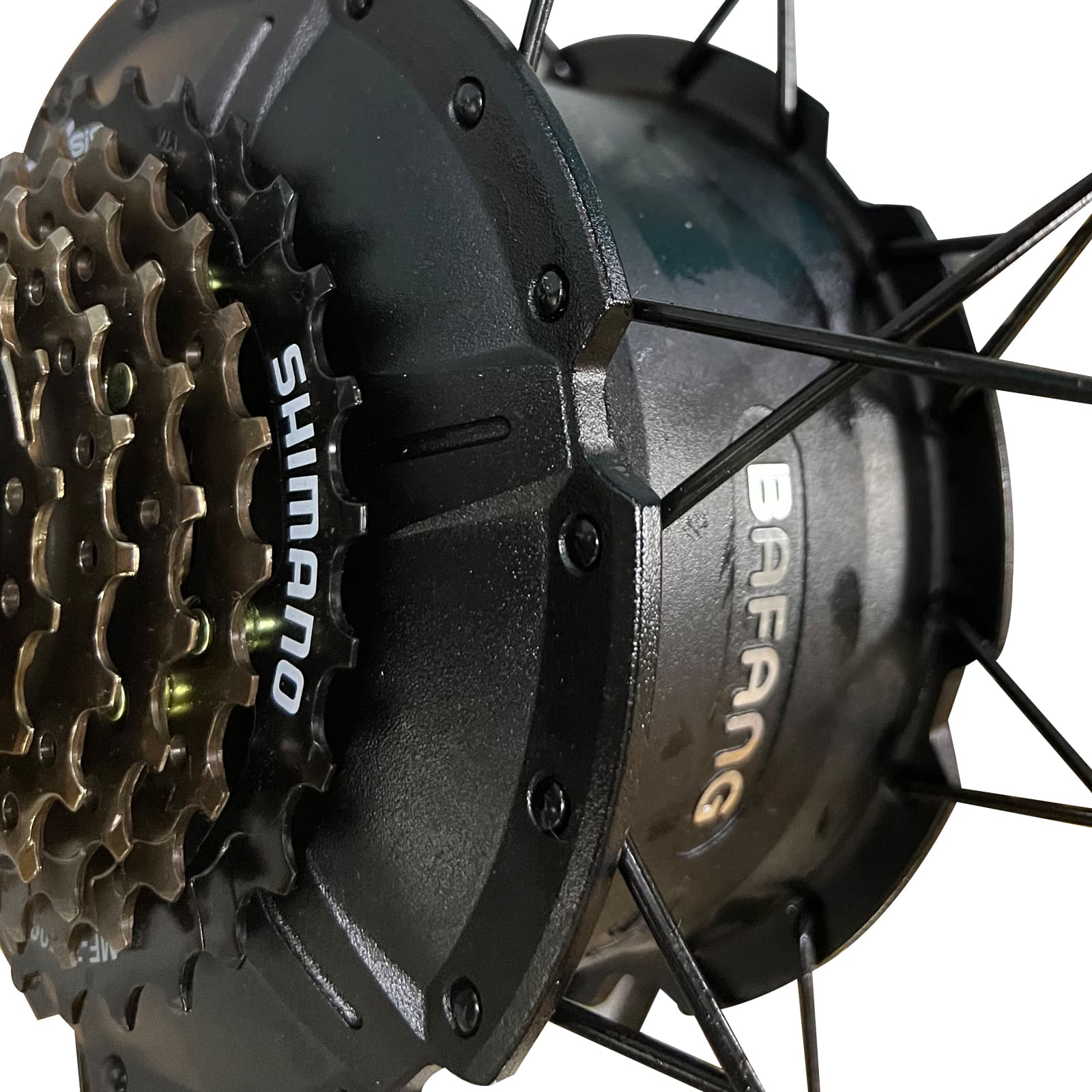 750W Hub Brushless Motor
750W high performance motor (peak 1200W) and a 80Nm torque for a smooth, exciting and effortless riding experience even at 20 degrees uphill. Whether you are cruising on flat terrain or venturing up hills and bumpy ground, the high-powered motor is made to take you wherever you need to go.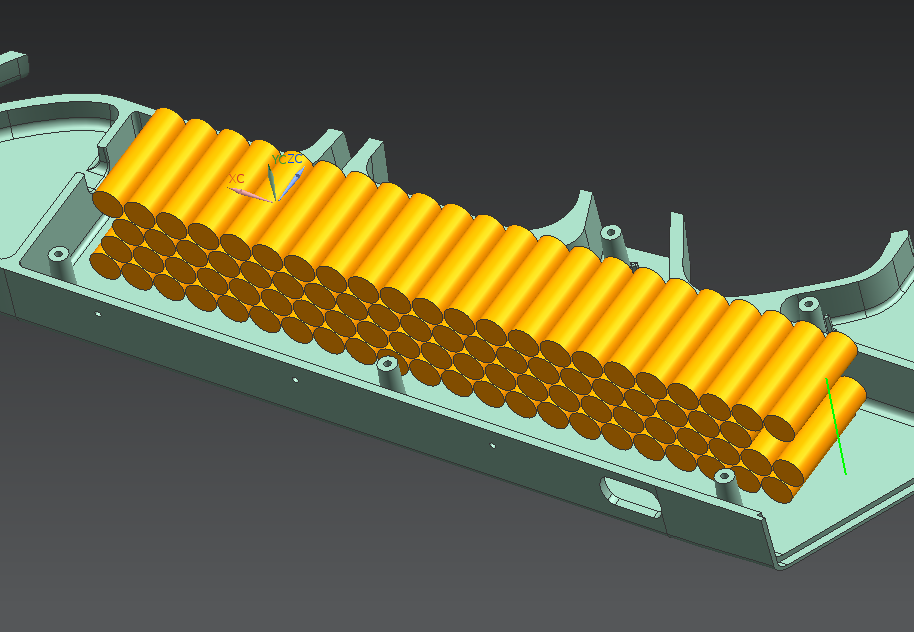 21700 Tesla Grade Battery Cells
Equipped with Tesla Grade 48V 15Ah removable battery certified by LG/Samsung, the Hummer Electric Bike features a 50% longer range compared to similar bikes in the market. Up to 60 miles on a single charge.It have enough capacity to make round whatever round trip you've faced with. 1500Wh.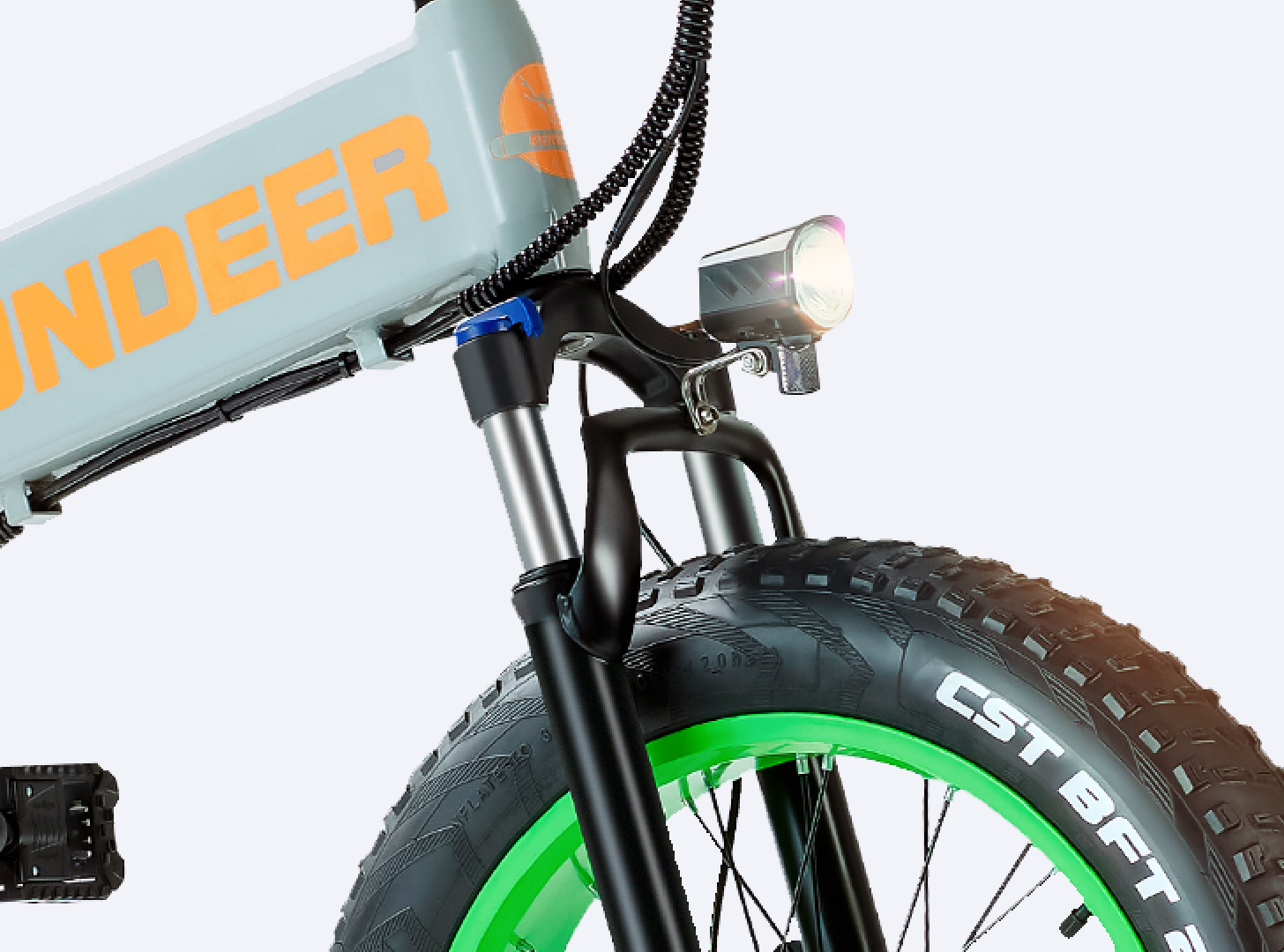 Hydraulic Suspension
The hydraulic suspension system is made of top-quality alloy materials and superb craftsmanship, highprotection and long durability. Resulting produce high quality shocks and forks while cycling, it's in agreat upgrade from the old shocks, and it's precisely machined to ensure great permanence. lt's ableto adapt the roughness of the terrain, provide a smoother, more enjoyable mountain biking and offroad riding.Adapts All-Terrain Road Condition. Impressive Comfort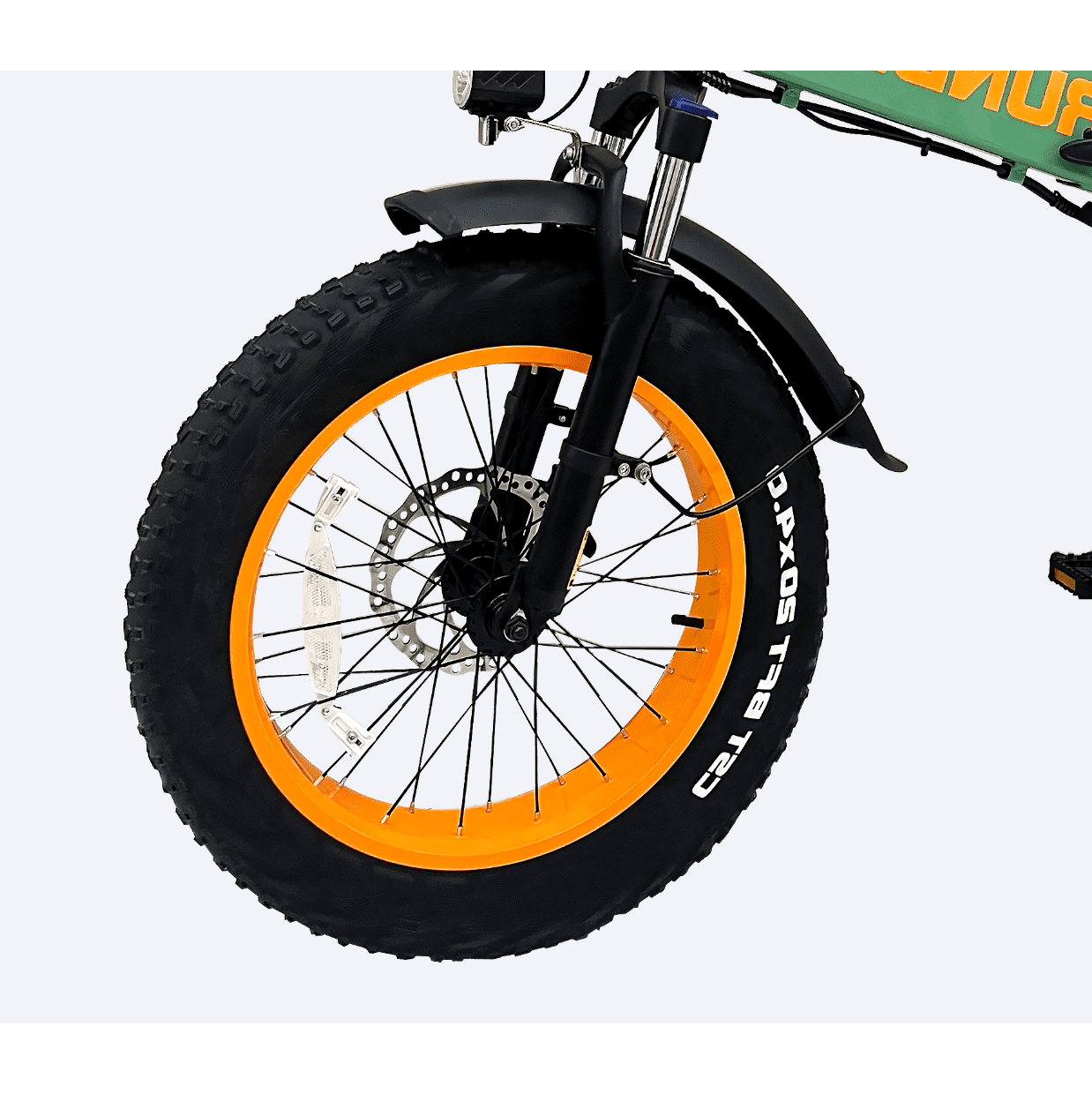 20" × 4" Resistant Fat Tires
Hummer Ebike features 4-inches wide fat tires. The large surface area of contact with the ground offers superior traction, stability, and a smoother ride compared to conventional bikes.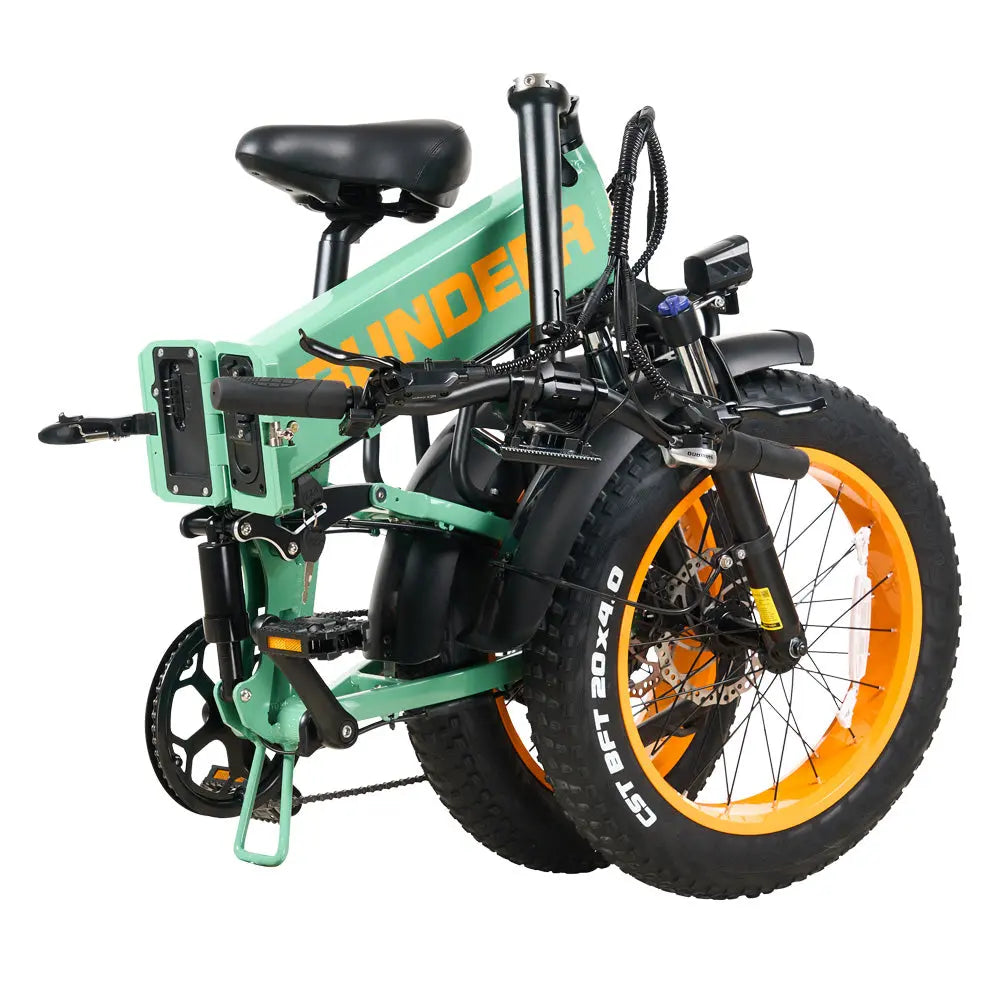 Portable and Folding
The foldable frame design enables you to keep your electric bike to a compact size, you can place it under your office desk for saving space or load it onto your car for an outdoor adventure. With thoughtful folding features, Hummer E-bike improve mobility.
Hydraulic Brake System
Dual Hydraulic braking, sensitive braking, no damage to the disc, manual adjustment button, better braking effect Semi-Metal. High Performance Braking System ensures the safety of emergency braking during cycling.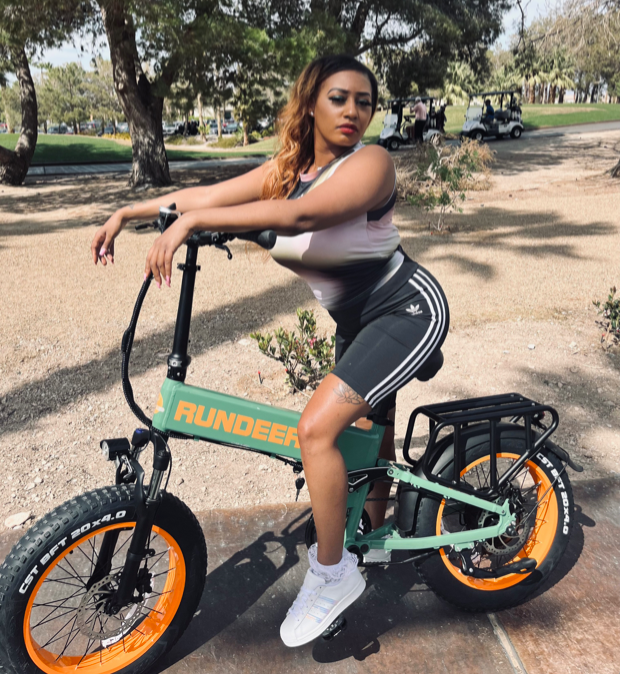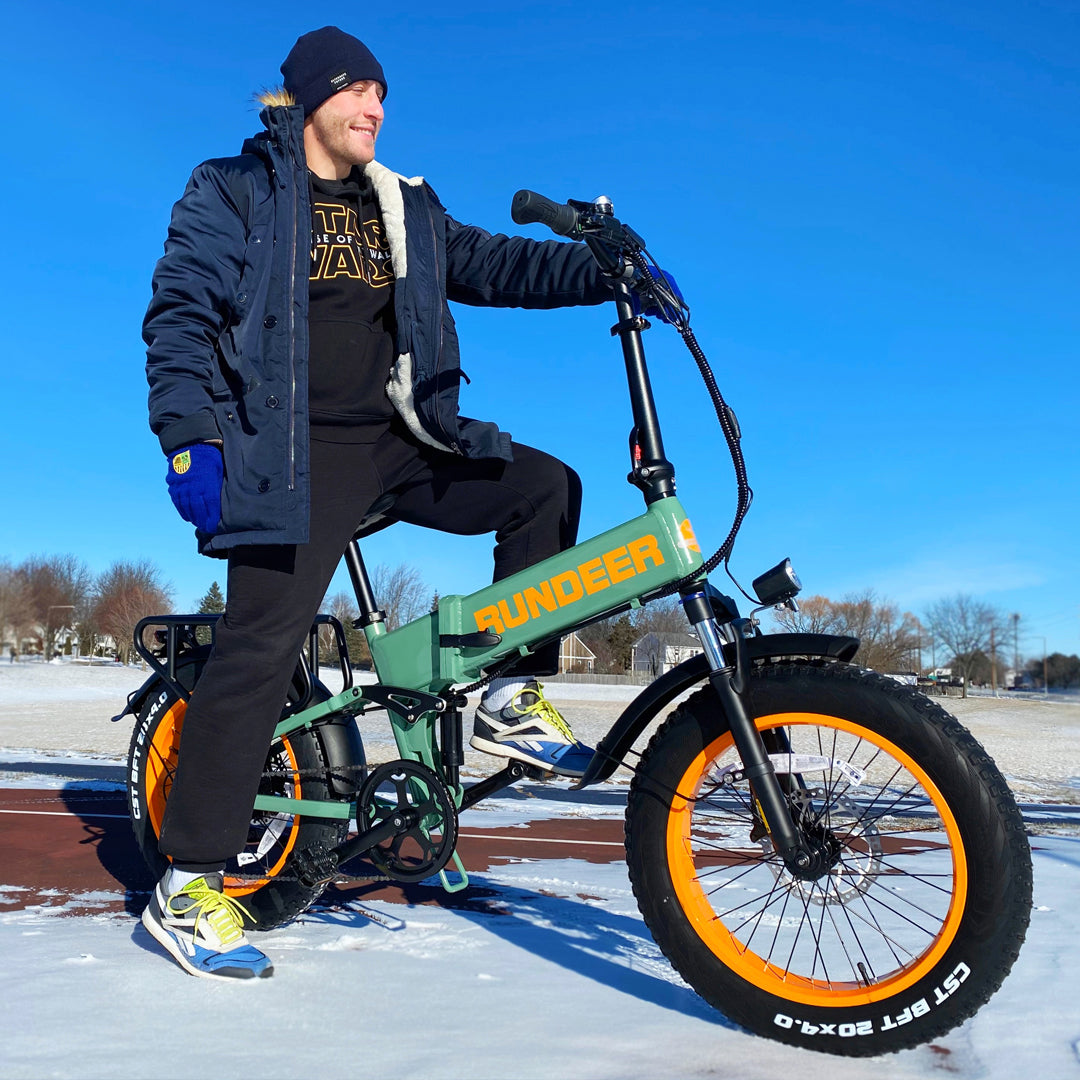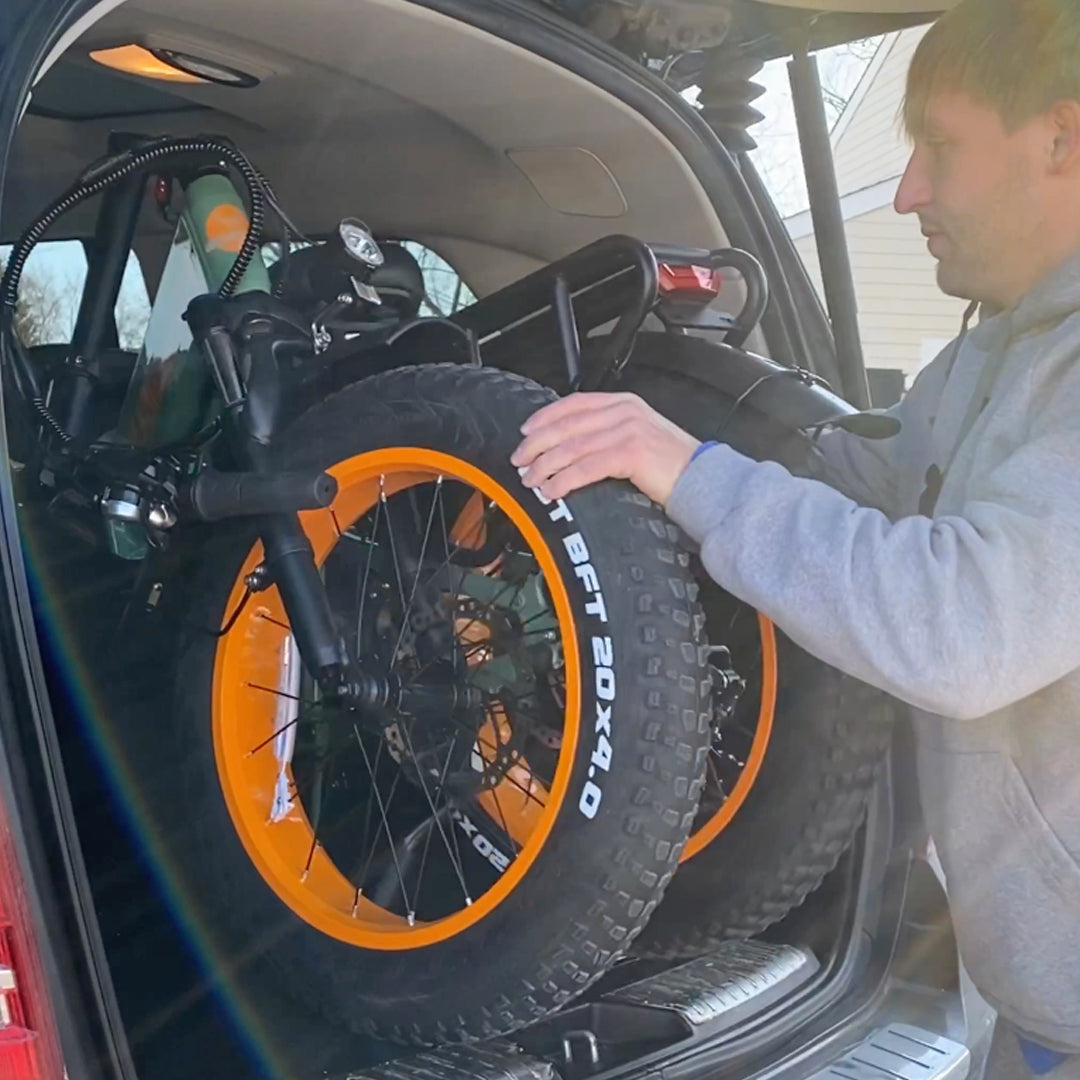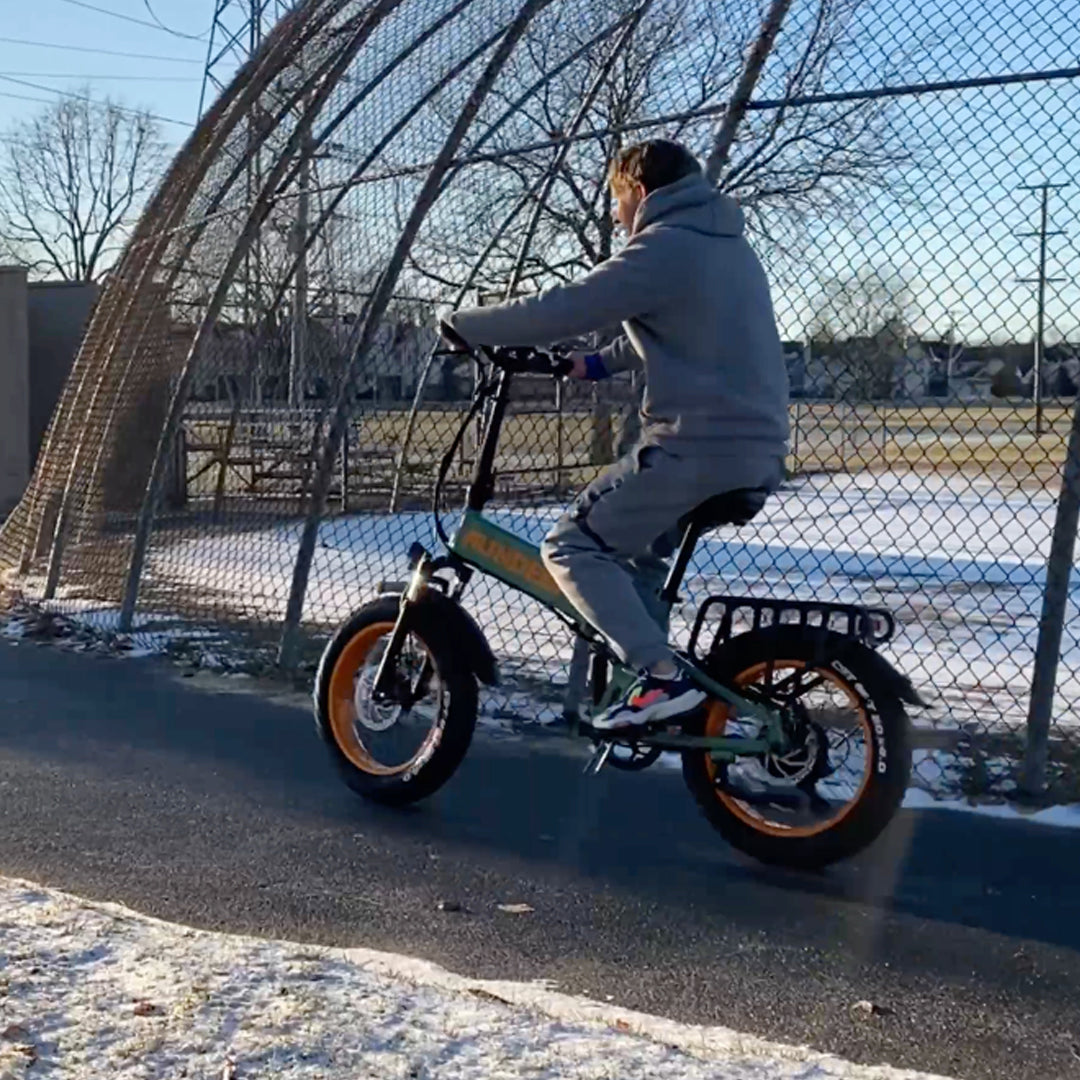 Basically, it depends on the capability of the battery. As for Hummer Ebike, it has a 48V 15Ah Lithium battery. Its ranges up to 50 miles per charge under PAS (Pedal Assist) mode.
A fat tire e-bike could handle varieties of riding conditions, especially off-road riding. As it is also foldable, you can easily load it into your car truck. 
Firstly, if you are looking for a folding e-bike, you would care about its folding dimension. It depends on where you like to put it. In this case, you should know if it fit your car trunk or the corner somewhere in your home.
The other thing you should consider is that is it simple and easy enough to fold? You won't need a bike that is complicated to fold and handle but for convenience and efficiency.
Rundeer Hummer is a class 1 e-bike. A class 1 e-bike is limited to a top speed of 35 miles per hour and has throttles that could work when you're not pedaling.
Sure, the max load capacity of Rundeer Hummer is 350 lbs. 
Great e bke for the price
Lots of fun lightweight and couldnt be happier with it i cant wait oir my upgraded seat to come this week!
Great bike.
This is my first ebike and it exceeded all my expectations. For the price it's definitely a good bang for the buck. I have over 400 miles on it already and it runs fine.
Nice bike
This is an awesome bike goes fast enough for
me shipping was fast and it was packed really well and simple to assemble
Awesome E Bike for transporting and riding
Love the size the 5 assisted pedal options and the throttle twist grip. Found the perfect tote box w/wheels at Walmart and it just fits in the back of my Buick Encore for transporting. Ordered a different padded seat and some mirrors. My gripes are the awkward location for the operating key which the wiring harness interferes with and the very stiff frame folding. I fixed the folding stiffness with some PTFE spray dry lube. Added a bell and mirrors which are a must for safe riding.
Camping life saver 😁
Great addition to our camping gear. We love the bikes. They save us a lot of time to get to the lake. And coming back reaching the hillside is the best part of the ride.